FINCH (Fresnel INcoherent Correlation Holography) is a holographic imaging principle being developed by CellOptic, Inc.

FINCH holograms record all objects in 3D space. Fresnel rings code for the lateral and axial position of objects in a field. The 3D scene can be reproduced from the holograms.

Conventional optical imaging only records the plane at the focus of the lens in focus. Objects in other planes are blurred and out of focus. The 3D scene is not reproduced.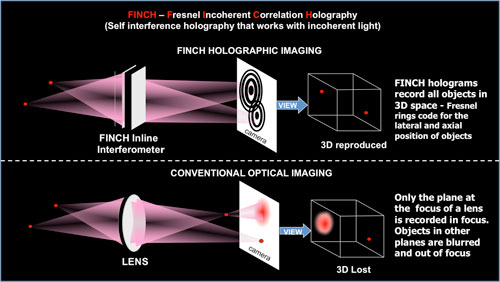 click image to enlarge